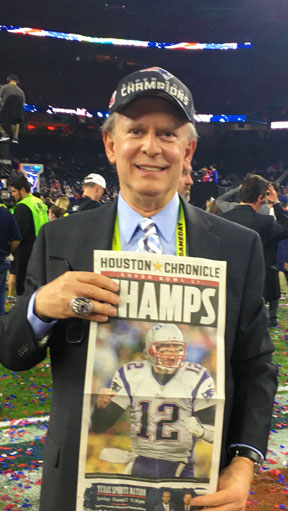 (NewsUSA)
– Yes, there actually is one important fact that didn't get the attention it deserves during Super Bowl LI.
Both the New England Patriots and the Atlanta Falcons, it turns out, employed team chiropractors to help get them there. As for why, Dr. Michael Miller, the winning Patriots' longtime team chiropractor, may have the best explanation.
"We're all committed to one goal," he says. "That's keeping the athletes performing at their maximum potential, and preventing and managing injuries as they occur. Most of the players receive (chiropractic) adjustments one to two times per week."
Now, no one's implying that chiropractic care was the deciding factor in who made it to Houston's NRG Stadium. In fact, every NFL team now uses chiropractors, and — given the sport's physical intensity — they're probably even more drawn than the general public to one of chiropractic's biggest plusses: It's seen as a safer and more effective alternative to potentially addictive prescription painkillers, which the Centers for Disease Control and Prevention recently urged doctors to avoid prescribing after thousands of deaths linked to their abuse.
Doctors of chiropractic are known for their focus on the structure and function of the human body with hands-on techniques that help enhance things like flexibility, muscle strength, and range of motion. With a minimum of seven years of higher education, as the Foundation for Chiropractic Progress' Dr. Sherry McAllister notes, they're trained to address a broad range of health issues.
Here's one last bit of Super Bowl trivia: The average pro football team chiropractor provides 30 to 50 consultations and adjustments per week during the season, according to the Professional Football Chiropractic Society.
Learn more at F4CP.com.