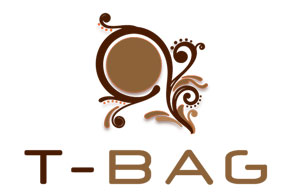 (NewsUSA)

– Sponsored News – Carrying drinks conveniently and discreetly remains a challenge, but the latest design from Genie Bags can grant the wish of anyone looking to carry and tap into the drink of your choice while on the go.
The "T-Bag" is a new patent-pending tea, water (or other beverage) – dispensing backpack. It's easy to use, effective, refillable and discreet; just lift the flap, open the spout, and quench your thirst at will. The backpack is available in camouflage or khaki in a durable nylon fabric that complements a range of casual outfits appropriate for a vast variety of activities. The straps are designed to be easy to adjust and comfortable to wear. The target audience for the T-Bag includes college students, athletes on the go, busy moms, and friends meeting to catch up.
The T-Bag joins the Genie Bags product line of elegant and functional beverage-carrier handbags: Cosmo, NY Nights, and Pinot. Each holds the beverage of your choice in a safe, durable, stylish carrier.
The unique design of the T-Bags allows for a discreet, stylish and practical transport vehicle for any beverage to a concert, sports event, movie theater, or anywhere else where it might be convenient or otherwise difficult to bring your drink of choice.
The line of T-Bags and Genie Bags were the invention of entrepreneur Beth Walters, a consummate designer with a flair for innovation and design and a desire for instant gratification when it comes to accessing her beverage of choice. Her motivation: a desire to combine necessity and convenience while maintaining class and dignity. But the added value of the Genie Bags line includes the potential for significant cost savings. The money you save can add up by bringing your own 2-liters of liquid to an event instead of paying a marked-up drink price set by the venue, and you don't have to wait for a waiter.
Another benefit that comes with buying a Genie Bag: supporting a worthy cause. A portion of all sales of Genie Bags goes to help support disabled veterans and others in need through a partnership between Genie Bags and the Gift of Health Foundation.
For more details and product information, visit geniebags.com or contact sales@geniebags.com.