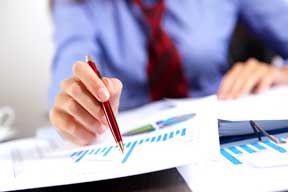 (NewsUSA)

– Sponsored News – Did you know that advertisers spend more than $400 billion in the United States to help influence consumers and businesses to purchase goods and services; promote brands and causes, and take action?
Although an advertising jingle may stick in your head, it's a company's logo and brand promise imprinted on your favorite pen, USB drive or travel mug that serves as a daily reminder of a company that is often kept and used for years.
Decades of data show that promotional products are among the most effective forms of advertising. In a 1992 intercept study of travelers at New York's La Guardia Airport, travelers pulled out logoed pens and key rings from their pockets and purses, and recalled how they came to own the products. These findings have been confirmed in several similar studies conducted for the promotional product industry's trade association, Promotional Products Association International (PPAI), most recently with a follow-up intercept airport study in 2012.
This year, PPAI studied how marketing decision-makers view and purchase promotional products. Among the key findings: The most important features of promotional products are their ability to promote loyalty (83 percent), reach targets efficiently (80 percent) and appeal to audiences (78 percent).
Other notable survey findings:
* At least 4 in 10 companies have a promotional products budget of $50,000 or more.
* Seventy-two percent of buyers have a promotional products budget of at least 20 percent of their total budget.
* Sixty-five percent consider promotional products effective.
* Usefulness (80 percent), ability to relate to industry-specific themes (71 percent) and uniqueness (69 percent) are the most desired features in promotional products.
* Buyers cite promotional products as most often used in conjunction with social media (72 percent), email marketing (60 percent), online advertising (58 percent) and sales promotions (54 percent).
* More than a third consider promotional products more effective than product samples, social media and sales promotions.
* Half of buyers predict their purchase of promotional products will increase substantially in the next 12 months. Only 3 percent expect to decrease their buys.
For more information, visit www.promotionalproductswork.org.